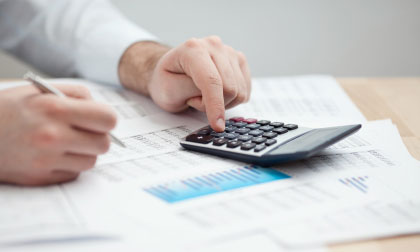 An employee working in Norway must pay tax in Norway on income and taxable benefits received for this work.
The employees liability to pay tax in Norway on other income than income earned from working in Norway or received from Norwegian sources, will depend on whether the employee is considered a tax resident here.
The obligation to pay tax on income from work in Norway arises when
the employees stay in Norway for one or more periods does not exceed
183 days during a 12-month period, or
270 days in total during a period of 36 months
Exemption from the obligation to pay tax
This obligation to pay tax in Norway may be limited by a tax treaty between Norway and the employee's home country. This is may be the situation if the work is performed on behalf of a foreign employer who does not have a PE in Norway. The foreign employer will however still be obligated to report the income to Norwegian authorities  even though tax is not payable.
The obligation to pay tax not only on income earned in Norway but also on other income and capital
irrespective of origin and sources being outside of Norway arises when the employee's stay exceeds 183 days during a 12-month period or exceeds 270 days during a 36-month period.
The employee is then considered a tax resident in Norway in the calendar year the stay exceeds 183 or 270 days.
When the employee is considered a tax resident in Norway the employee is liable to pay tax in Norway on all your capital and income pursuant to Norwegian tax rules.
Tax liability in Norway and the employee's home country
When the employee's stay in Norway is meant to last for a limited period of time it is not uncommon that the employee's income earned while working in Norway is taxable also in the home country. And typically this is the  situation if the salary is paid out by the foreign employer in the home country.
When the foreign employee is a tax resident due to the duration of the stay as mentioned above a double taxation situation will (also) arise for other income such as capital income.
If Norway has entered into an double tax treaty with the home country an interpretation of the double tax treaty and also the home country's understanding of the tax residency position in the home country will give guidance as to which country will have the right to tax the different types of income and capital and which country will have to take into consideration the tax already paid in the other country.
If the employee is a tax resident in Norway pursuant to both Norwegian tax rules and a double tax treaty, the employee will pay tax in Norway on all capital and income and also wealth.
If the employee is a tax resident in Norway pursuant to the Norwegian tax rules, but 'tax resident' in his/her home country pursuant to the tax treaty, the employee will be liable to pay tax in Norway on income from work performed in Norway and income from Norwegian sources.
Information about whether there is a tax treaty between Norway and your home country and its significance to your liability to pay tax in Norway is available from the tax office and you may contact our office for interpretation of the consequences.
READ MORE ABOUT TAX AND LEGAL ISSUES IN NORWAY ON www.malmlaw.no
Relevante artikler fra bloggen
Contact Details
Bogstadveien 6, 0355 Oslo
+47 94 85 21 22
Kontaktdetaljer:
Bogstadveien 6, 0355 Oslo
94 85 21 22
HVA KUNDENE SIER OM MALM
Malm har utarbeidet og revidert forskjellige typer av kontrakter for meg på en meget god måte. Malm forstår hva jeg ønsker utført og hun leverer kvalitet raskt og til tiden.
Ann-Christin Gussiås
HR-direktør
Monica Malm is an excellent attorney. She dealt my case with extreme efficiency and dedication, honest from the first moment about my chances, she was very concerned at learning more about variables and options and also to keep me updated about it. As my first experience with a lawyer, Monica Malm caused a very good impression being very professional and at times a comfortable personal touch. I personally and professionally recommend Monica!
Ian Sampaio
I found attorney Malm to be an extremely positive and focused lawyer. She was always very confident in her manner but at the same time I found her to be very approachable, and as I was not familiar with Norwegian law, was happy she took the time and care to explain everything thoroughly every step of the way. All in all, I was delighted with her work.
Stuart Mc Alpine
Tusen takk for hjelpen! Kjenner jeg noen i Oslo området som trenger advokathjelp så vet jeg hvem jeg skal anbefale!
Eirik H A
Managing Director
Attorney Monica Malm helped us with a particularly complicated visa situation in a professional and dedicated manner. I have no reservations in recommending her services
Mike Long
CEO
Etter et ekteskapsbrudd bistod Monica meg i 1,5 år i en sak som til slutt endte i rettsapparatet. Der representerte hun meg på best mulig måte, og saken fikk til slutt en god løsning. Monica var en viktig rådgiver for meg gjennom hele prosessen fra start til slutt. Hun er ikke bare en advokat som kan faget sitt til fulle, hun er også en advokat som ser hele mennesket. Begge deler var viktig for meg. Underveis var hun dessuten svært treffsikker i å forutse hva som kom til å skje slik at jeg kunne forberede meg tidlig på mulige scenarioer. Jeg gir henne mine beste anbefalinger.
Jon Anders Tronsli
Etter mitt første møte med Monica, skjønte jeg fort at dette er en dame med bein i nesa og som kunne sine ting. Jeg kom til Monica med en vanskelig sak, men måten hun løste mine problemer på var meget bra. Jeg håper at jeg har muligheten til å fortsatt benytte meg av advokat Malms tjenester i fremtiden.
Jarle Fagerheim
Monica utførte sitt oppdrag for meg på en overbevisende måte. Etter å ha fått definert oppdraget utførte hun dette fokusert og målrettet med sterk besluttsomher. For meg som klient var det til uvurderlig hjelp med hennes evne til å kommunisere og informere underveis i saken.
Per-Ivar Willumsen
Takk for hjelp - syns du var rask, effektiv og ikke minst engasjert! Kontakter deg igjen om jeg trenger bistand.
Line Jøraholmen
Dette var helt supert! Føler en enorm lettelse over å ha vunnet når man faktisk har prøvd å gjort alt man kunne for å unngå dette. Igjen, tusen takk for meget god hjelp! Du får mine varmeste anbefalinger!
Aina Josdal